Electrical Subcontract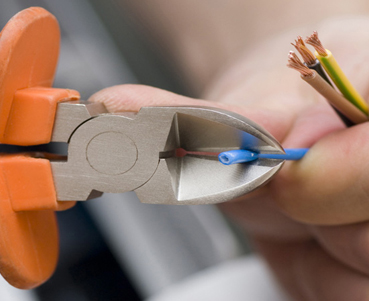 ACCESS GULF TRADING AND CONTRACTING W.L.L.'S is a market leader in Electrical Design, Subcontracting and Service. As a top-ranked electrical subcontract, we proudly serve our clients with our full capability in the following areas of expertise. Commercial, Communications, Design, Build, Generators, Home Networking, Industrial, Lighting, Design and Services, Residential, Restorative, Security System, Service and Maintenance Programs, 24 Hour Emergency Service. We attribute our growth and success to integrity and quality in professionalism and workmanship. Our Solid reputation and tradition of values in delivering superior client service and the highest quality of craftsman ship demonstrate to our clients our commitment to meet their needs and exceed expectations. We are insured and bonded for your protection. We can provide the electrical solutions that you need to be stay safe and productive. You can rely on us to provide service beyond expectation – 24 hours a day, 7 days per week, 365 days each year.
Clients select us, because of the quick response we give them back. Our clients count on us for safe, effective project management and installing. We continue to prove that we perform with a professional, competent, and service-oriented team. Whether you're Building, Remodeling, Relocating, Repairing or simply changing a switch or a door bell, We ACCESS GULF TRADING AND CONTRACTING WLL is ready to deliver. We consider each project as its high priority. So No project for us is too big or too small. ACCESS GULF TRADING AND CONTRACTING WLL will be your full electrical professional.
Electrical Material Supply
Access Gulf are the dealers of below mentioned products in Qatar. We deliver solutions that solve the unique powering challenges in advanced telecom, mobility, backhaul and microwave networks.
Access Gulf distinctive excellence is demonstrated in our line of products that can be customized to suit almost any application and environment.
Access Gulf materials for versatile sector and typical application.
Any quarries regarding our product and specification we are always eagerly ready to assist.

Ups

Batteries

Inverters

Rectifiers

Enclosures

DC supply

Controller
Fabrication Supply& Erection
Our Fabrication division handles the entire fabrication and erection works such as the design, fabrication, supply and erection of steel structures. Our technical and engineering skills have enabled us to continuously provide quality solutions in steel fabrication and erection. Our systematic approach to solutions have translated into increased productivity and optimizing the overall cost of production to our customers. We work hand in hand with clients to meet their requirements at all times. It has always been our commitment to provide clients in the construction industry the highest quality in the most timely and efficient manner possible.
Design & Detail Engineering

System design & detailed Engineering.

To Drafting with AUTOCAD & 3D Animation programs.
Man Power Support
CIVIL
ELECTRICAL
MECHANICAL
Mason (Block, Concrete,
Plastering tile etc.)
Steel Fixers Shuttering /Finishing Carpenters
Electrical Foreman
Building Electrician
Industrial Electrician
Electrical Helpers
Riggers
Plumber
Pipe fitter
Mechanical Fitters
A/C Duct Erector